Despite everything, we wish you a few happy holidays and a much better 2021!



Welcome to GP METALLUM!
Your assurance:

Our membership in the Professional association of German spezialized trade of coins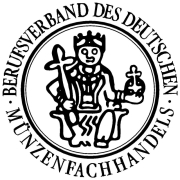 Your order will be delivered to Germany and to the following countries in EU
Austria, Belgium, Bulgaria, Croatia, Cyprus, Czech Republic, Denmark, Estonia, Finland, France, Greece, Hungary, Ireland, Italy, Latvia, Lithuania, Luxembourg, Malta, Poland, Portugal, Romania, Sweden, Slovakia, Slovenia, Spain and The Netherlands

by
 
Please note the restriction during a year concerning delivery limits for countries, which you can find under

news

.
The payment options:
bank transfer or cash
 

Your advantages for investing in precious metals:
Value safety


For thousands of

years precious metals

are considered to be

valuable and have

thus established itself

as an independent

form of investment.

I

ndependence




Politics and economics

can

influence the price

,

but

do not

affect

the actual

value

of precious metals.

S

tability




Precious metals prices

may

fluctuate

in the short term

,

but

its value

remains

stable over time.

N

oble

reserve




What is true for

central banks and governments

can

´t be wrong

also to individuals

-

precious metals

as an "iron

"

reserve

assets

.

Fungibility

and

liquidity




Precious metals

are the universal

currency

-

24 hours a day

- anywhere in the world

.




News
30.03.2019 12:56 |
0 Comments
Due to the uncertainty of the brexit we haven´t any delivery options to Great Britain!! Thanks for understanding!
03.09.2018 15:06 |
0 Comments
Because of the insignificant fee increases in paypal, we will no longer accept this payment option.
Please use the free SEPA bank transfer.
Thanks for your understanding and your support to not accept this profiteering.